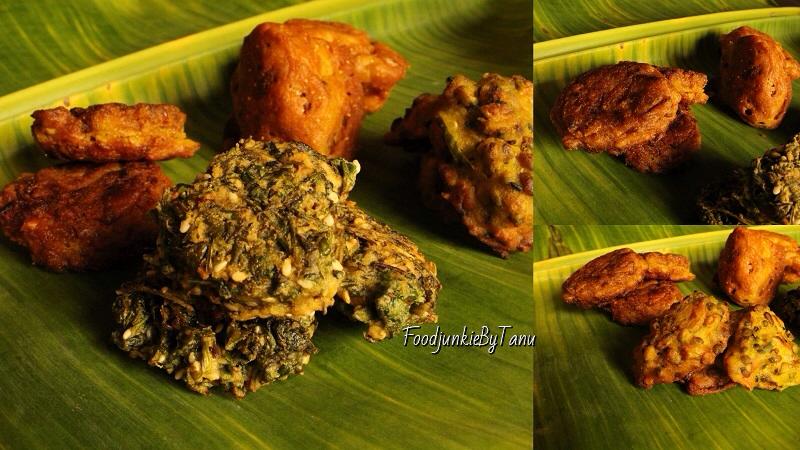 Bhaja, bora, pur and All the '…ni/ji/ri' of Bengali cooking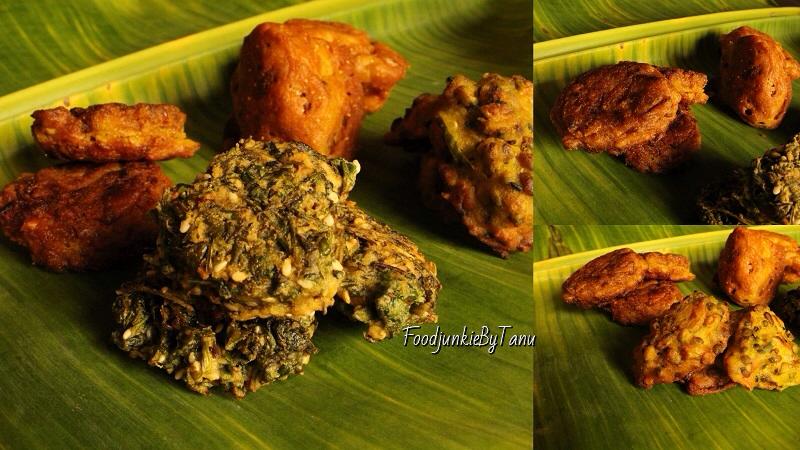 There is practically nothing called pakoda/pakodi in Bengali cooking but Bengalis must be one of the largest consumers of fried items to be had as snacks or as part of a meal. So what are these known as? These are the bhaja, bora and 'ni/ji/ri' of our world! Before all my Bengali friends start raking their heads and all others add these to their vocab knowledge of Bengali; these are how we name some of our dearest fries – beguni, pyaji, fuluri.
Now let's not stake all the claim to these – the Odias have their piaji and bhoja; the Assamese have their bor and bhaji; and lot others have the fulouri or fuluri.
Coming to semantics – anything that is fried by itself or is batter coated is a bhaja, brinjal is the exception as a batter coated brinjal or begun is the famed beguni. Now bhaja can be just bhaja with salt and turmeric or with tempering of panchphoron or jeera or kalo jeere!  Any bong household will swear by it's maach bhaja (fried fish). A personal favourite is baby potatoes fried with panchphoron and the alu-pyaj bhaja with luchi!
Bora is a vegetable that is mixed with a lentil paste/besan/rice flour or lentil batter mixed with spices and deep fried. These are eaten by itself or are added to curries. In case of one with onions – the bigger ones are pyaji and the tiny ones are fuluri. Musoor daal'er bora with musoor daal and rice is a summertime seductress. Then there are some who call an omelette fried in mustard oil as a deem'er bora to my immense amusement! My apologies if I offend anyone at this point.
I have been craving for some dhonepata'r bora after a conversation with my sister! I also was fondly remembering the kumror book'er (the stringy mid part of a ripe pumpkin) bora. So I went and got a packet full of those from the local vegetable vendor, who gave them to me for free but with a healthy dose of amusing look/smile! He also was selling very fresh drumstick flowers (sojne phool).
Let me spend some words on the kumror book, as it deserves a special mention. Most people, almost all, throw it away. Even my mother does. The only place where I have seen it being used lovingly is in my grandmother's kitchen. She used to clean the endocarp, remove (not discard) the pips, wash, finely chop and mix it with chopped onions, green chillies, ginger, kalo jeere, salt, turmeric, besan/rice flour and deep fried in mustard oil.
So, all of the above were individually washed, chopped, mixed with besan, rice flour, sprinkle of kalo jeere (nigella seeds)/sesame seeds/poppy seeds, grated ginger, salt and turmeric and fried in mustard oil. There was also batter fried cauliflower. A wonderful quartet with steaming rice and a crisp green chilli for winter lunch.