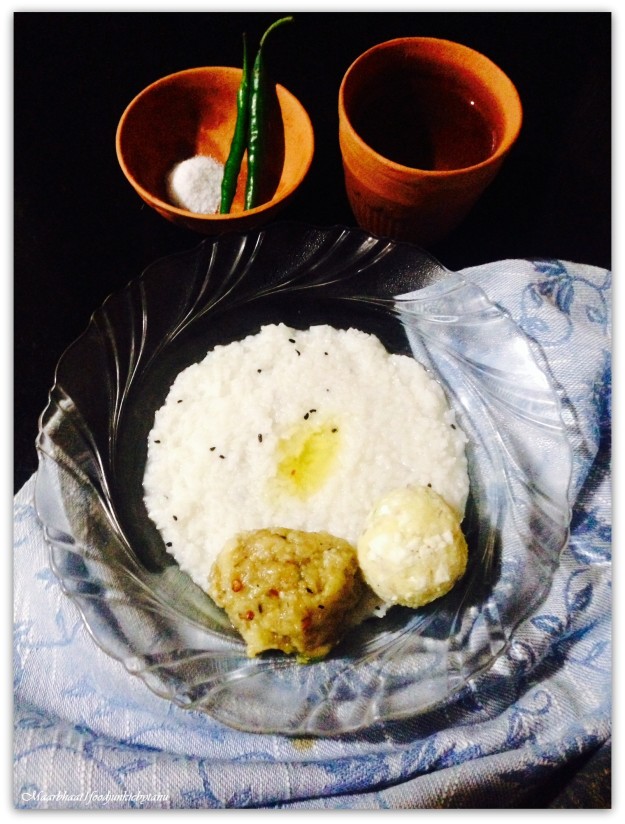 Fena Bhaat aar Nichhok Goppo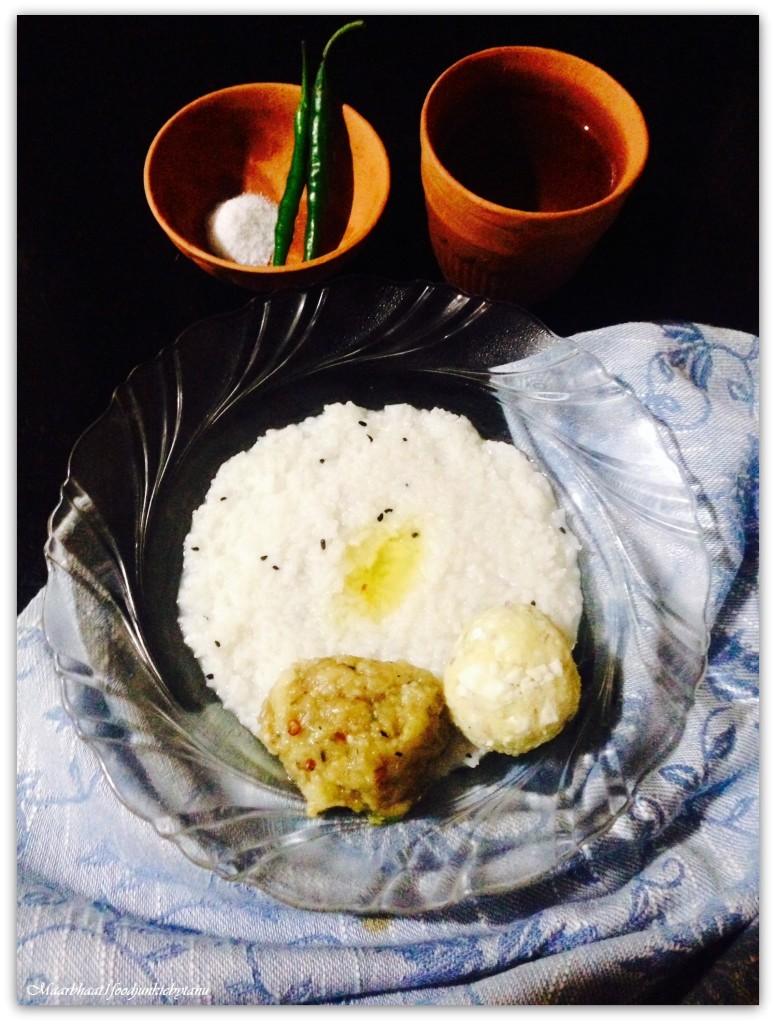 Off late I am realising that most food or recipes that make me nostalgic or I think of as comfort food are the one that as a child were forced down my throat by my mother or other enterprising members of the family. It wasn't as if I disliked the taste of most of these things, I just disliked eating, period. Now, they are like a mouthful of memories, moments that I revisit and draw comfort from. I am sure that there are others who go through the same.
Fena bhaat stands out amongst those. Nine out of ten days I was force fed this by my mother or my chotopishi (father's youngest sister), early in the morning before leaving for school. In my mothers' books, the merit of it was that it was easy to be fed to a protesting, jumping, bawling child – it just surreptitiously found its way down the throat! Anything else, found of way of growing roots and settling in my mouth, each morsel got its fifteen minutes! She recalls all the horror stories of feeding me, given quarter of a chance and half a willing ear, I suspect with some fondness.
My chotopishi had the most ingenious ideas of distracting/ luring/ tempting me to eat. She would open and hang my grandfather's big black KC Paul umbrella, upside down, over my chair on the dinner table. I had a fascination for sitting under it, listening to her 'aashare goppo' (literally monsoon tales but basically bizarre stories) and eat.  Phena bhaat, was the most oft featuring protagonist on my plate with a supporting cast of dim-alu sheddho and ghee.
I think it is age that evokes nostalgia, which I recreated on a plate.
Disclaimer: To all literature literate Bengalis who would know that the title of the post is inspired by Sunil Gangopadhyay's famous book Gorom Bhat aar Nichok Boote Goppo, I whole heartedly admit that I plagiarised on it!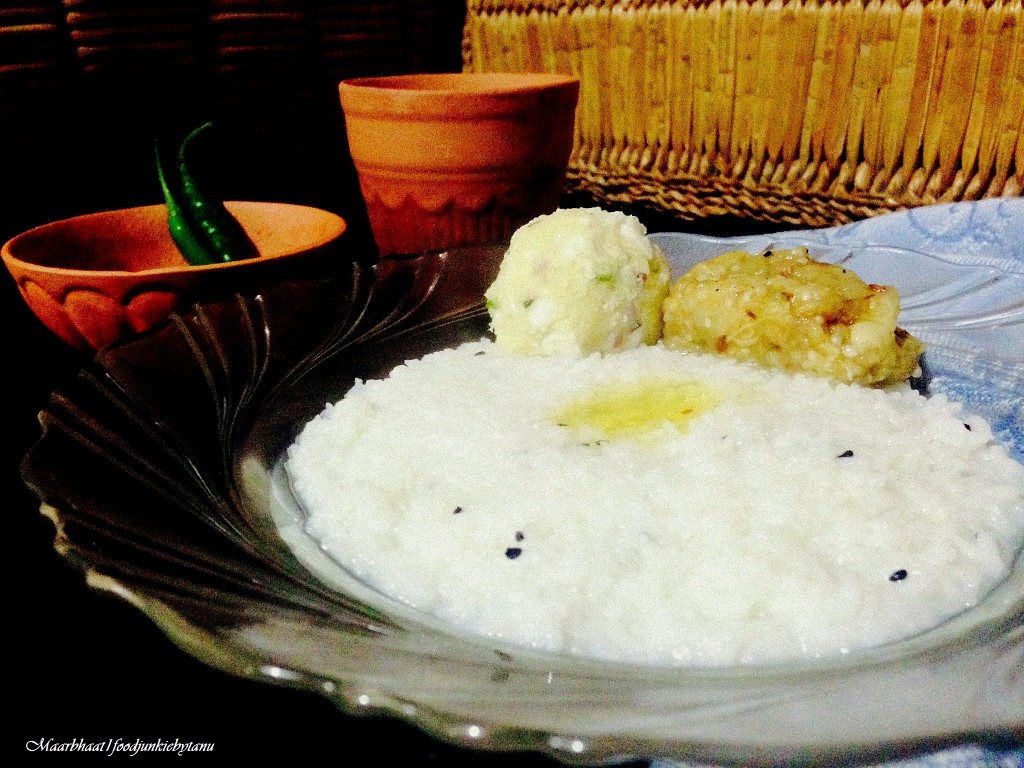 Phena bhaat: The best I can describe phena bhaat is overcooked, mushy rice. Mom makes it with a little tempering of nigella seeds (kalonji/kalojeere) in ghee; and so do I.
Dim-alu sheddho: This staple Bong favourite is boiled potatoes and eggs, mashed with chopped onions, green chillies (only for the adult version), dash of mustard oil and salt.
Begunpora: This was my improvisation to the script. Roasted eggplant – skinned and mashed with chopped onions, chopped ginger, green chillies (only for the adult version), dash of mustard oil and salt.