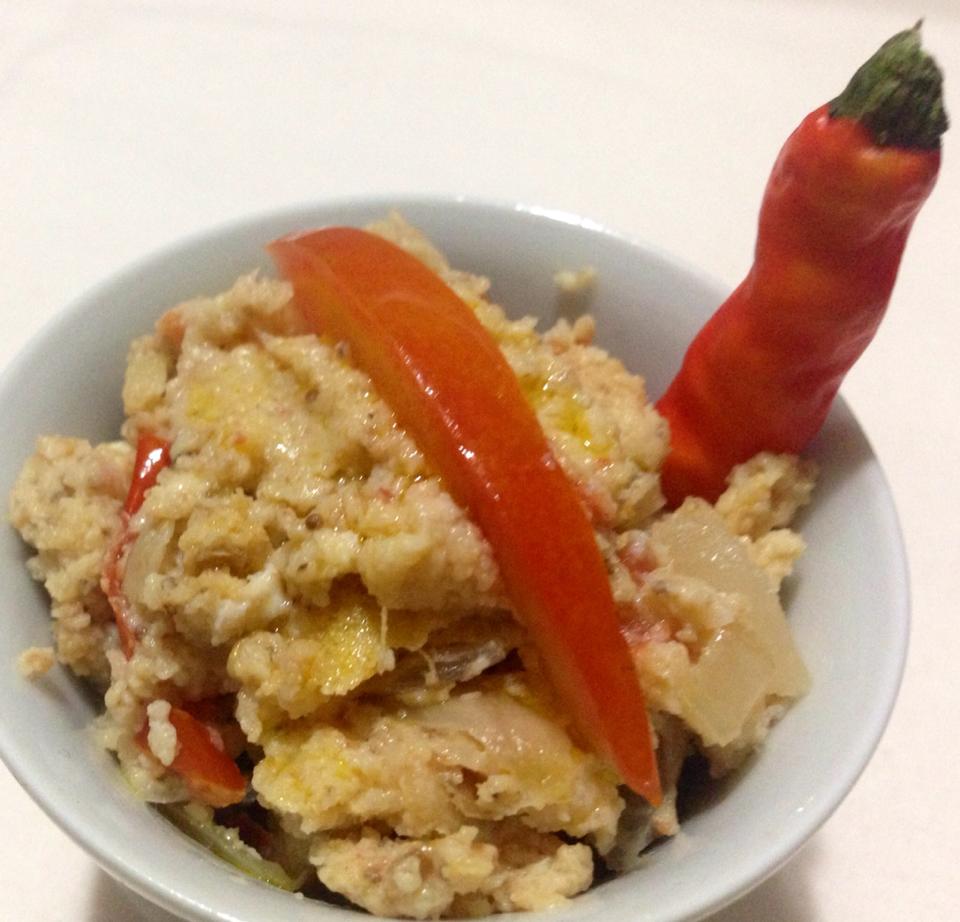 Posto diye Tomato Dim Bhapa (tomatoes and eggs steamed with poppy paste)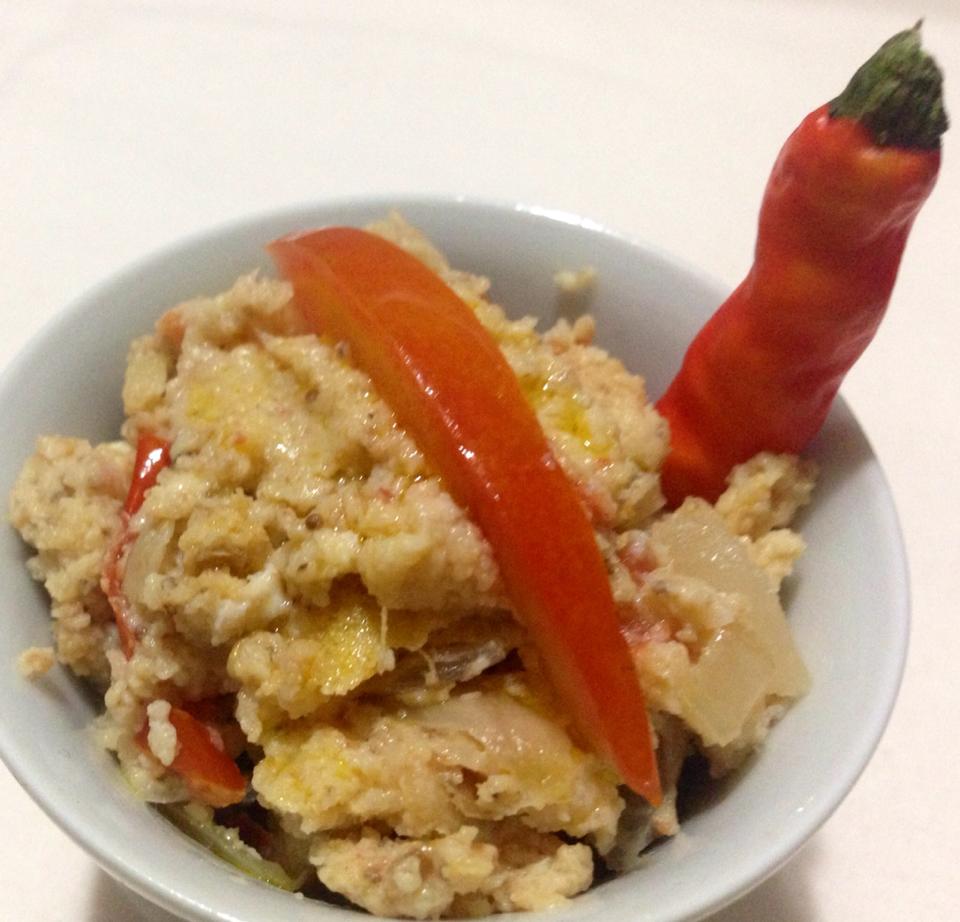 Posto (poppy seeds) is one of my favourite ingredients, so much so that I think it is unjust to call it only a spice! While aloo posto stands right in front of that 'favourite things to eat' queue, posto bhapa (steamed poppy seeds) comes a close second. It has jazzed up many a dull meals on my table. I found a recipe of tomato posto bhapa in a hand written well thumbed recipe book that my grandmother gave me. It was a winner – spicy, tangy and with a kick of mustard oil. It was by stroke of luck that one evening I decided to add a beaten egg to the mixture and it married beautifully into that already perfect household of tomato and posto. It is perfect for a weekday dinner with some piping hot steamed rice.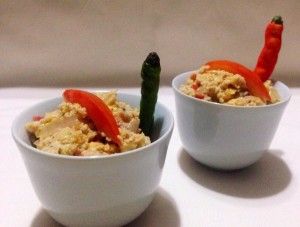 Ingredients
Posto (poppy seeds): 4 tbsp, Tomato: 1 medium, chopped, Egg: 1 medium sized, Onion: 1 medium, chopped finely, Ginger: 1 tbsp, finely chopped, Green chillies: 4-5, Mustard oil: 1 tbsp, Salt
1. Soak the posto in some water for about 10 minutes and grind into a fine paste.
2. Mix all the ingredients together, making sure the egg is well incorporated.
3. Put the mixture in a metal bowl, cover loosely and steam in a steamer or pressure cooker till the egg is just set. Scramble the mixture with a fork, cover and keep for another 2 minutes.
4. Serve with a little drizzle of mustard oil.
Note: The original recipe is the same, just reduce the amount ginger and green chillies and omit the egg. As I have mentioned it is a winner without the egg.