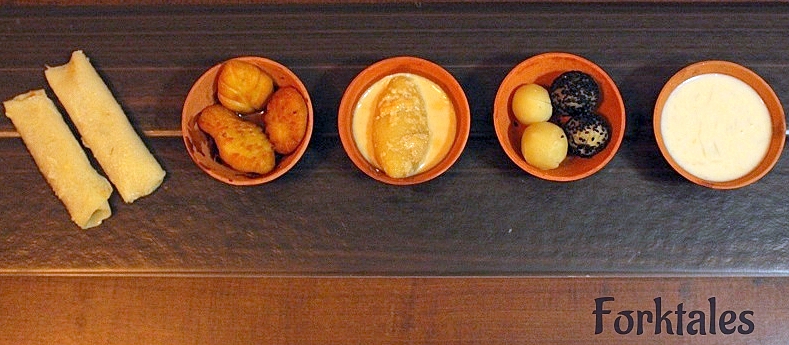 Poush parbon'er pithe puli – Sweetmeats of poush festival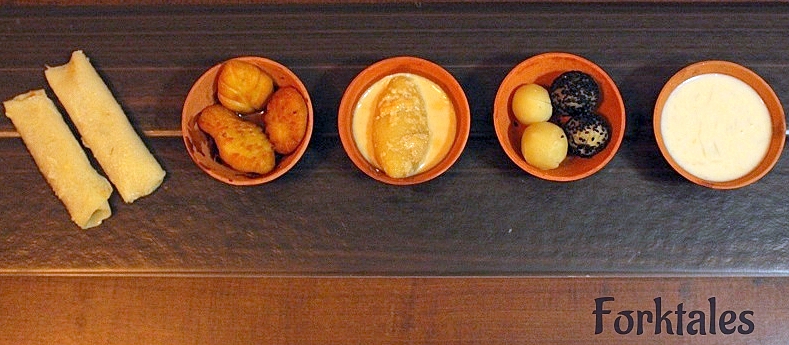 Beyond all religious and cultural significance, festivals and food are personal diaries for most of us. We script our memories, likes and dislikes in them and revisit the well-thumbed pages year after year, while adding new pages to them.
While growing up in Assam, we had no clue about any religious ritual that might be attached with makar sankranti or Poush Sankranti as it is called in Bengali and Bhogali Bihu as it is called in Assam. Though it was a big occasion in the house, the community!
The prologue started a month earlier when friends from the villages would come bearing gifts of bora chaul (sticky rice), tekeli doi (yogurt set in earther pitcher) and likes. An evening before, we would spend (most of) the night out with friends celebrating 'Uruka, building a 'Meji' using bamboo and hay with help of elders, lighting a bonfire and eating the sumptuous carnivorous feast supplied by ma and aunts. We would be given potatoes and sweet potatoes to roast in the bonfire. And it was expected that the children would steal from the neighbour's vegetable patch.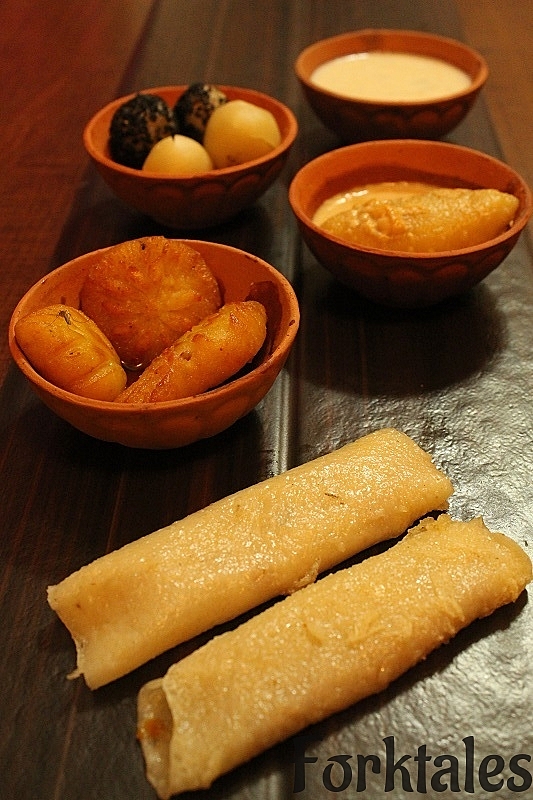 The biggest peril of the day was being dragged out of bed in the early hours of winter morning and sent for bath. Ma was ruthless – no bath, no food – in a house that would be smelling delicious since the day before!
All the grumbling would soon be forgotten with the breakfast platter – shoru chakli (rice flour crepes), aloo'r dom (baby potatoes cooked with peas, fennel, ginger and tomatoes), patishapta (stuffed pancake) and around four varieties of pithe-puli (sweetmeats). Every dish celebrated the best of the season – rice, moong daal, sweet potatoes, baby potatoes and peas, coconut and of course the nolen gur (date palm jaggery). Some of the recipes will follow in the coming posts.
I loved picking the fennel seeds out of shoru chakli and popping them in my mouth, I still do. It makes me feel like I am on my parent's dining table, shivering from a headful of wet hair and eyeing my sister's plate, which always looked better!