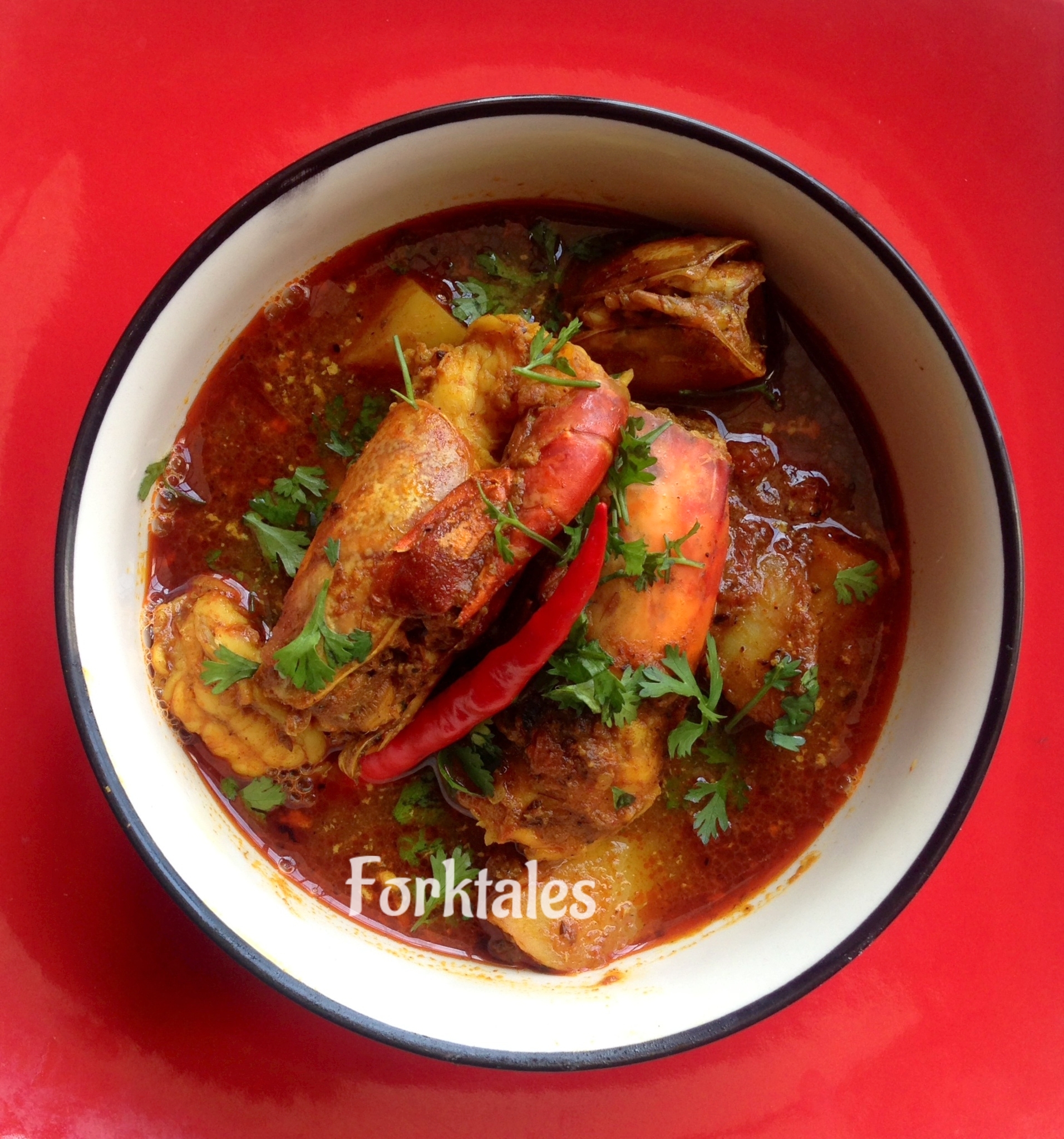 Ada-jeere Chingri – Prawns in ginger-cumin gravy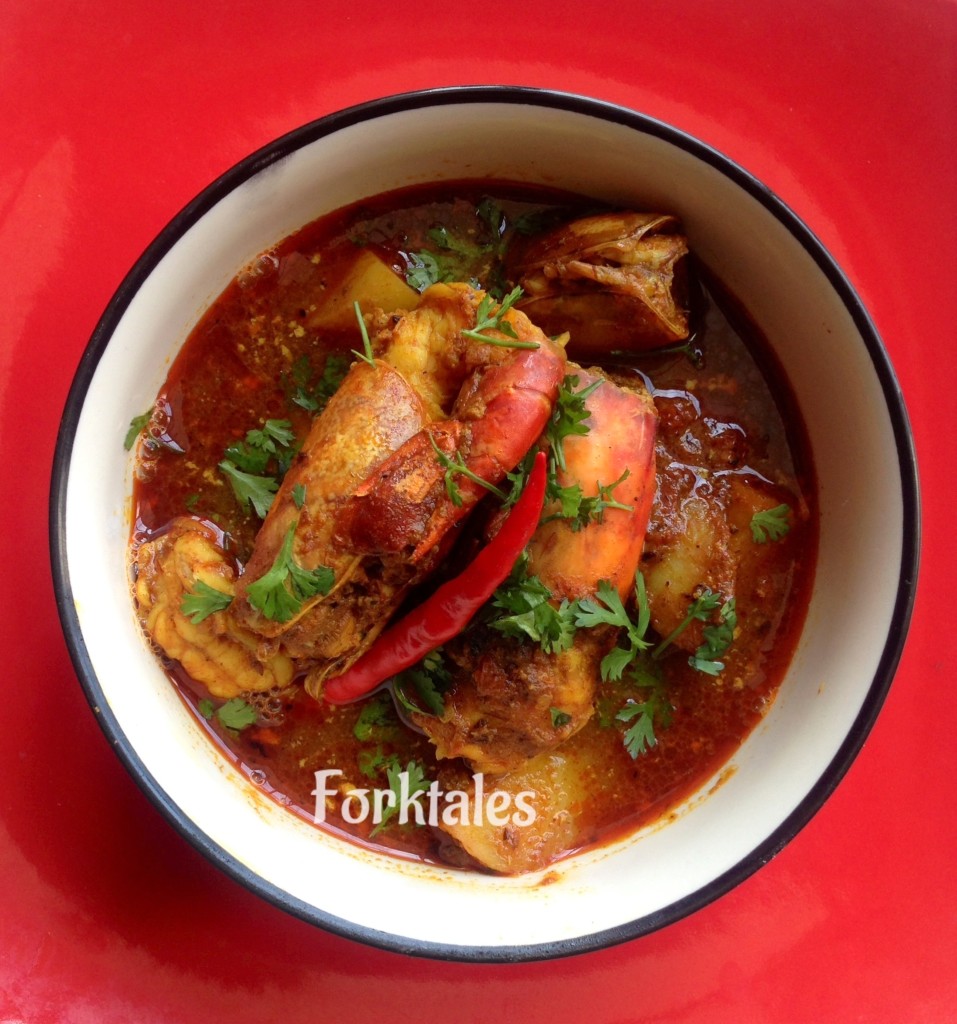 It would be an understatement to say that I was a finicky eater as a child! Given a choice I would not eat or take two hours to finish a meal. I was infamous. One of those children who were allotted the corner seat in sit-down wedding feasts, so that batch after batch could finish their meals and leave while I kept labouring on my plate. Didn't help that I found ingenious ways of disposing away food. I would hide half eaten morsels under the mattress, flush food down the toilet, pour glasses of milk on flower beds and generously share with all gullible living beings around me.
There were two exceptions to this rule – chicken and prawns! Since prawns were rarer than chicken, they were dearer too. Well, may be potato wafers too, but that isn't exactly food in my mother's vocabulary.
Since there are so little dishes that I can recall as favourites from my childhood that this particular prawn stands out. There is also a story behind it. My mothers had made me go without lunch one day as punishment for some menace. This in itself wouldn't have been too important for me to remember but she had cooked this prawn curry for lunch on that day. I must have been in class I or so, but I vividly remember the red curry with appetizing large prawns that everyone ate while I stood behind the curtains. The apology was easy to extract after that, and beyond the apology was the revelation that Ma had saved my share. This story did have a happy ending!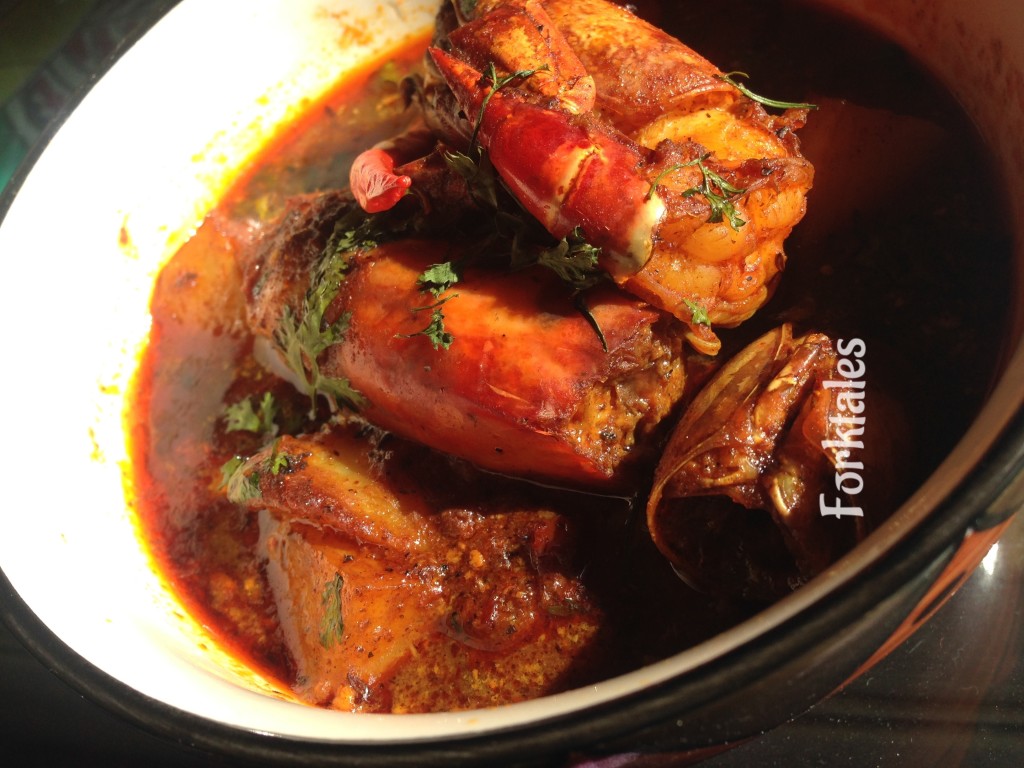 Jeere-aada baata diye chingri jhol
Prawns – 4 large (shelled, cleaned and deveined), Potato – 1 medium sized (peeled and cubed), Tomato – 1 medium (chopped finely), Mustard oil – 2 tbsp, Green chilli – 2, Cumin seeds- 1/4 tsp, Turmeric powder – 1 tsp, Kashmiri red chilli powder – 1 tsp, Salt to taste
Spice paste – Dry roast 1 tsp cumin seeds, 2 dry red chilli and paste a fine paste with 1/2 tsp turmeric powder and little water
1. Marinate prawns with salt, turmeric and little Kashmiri red chilli.
2. Heat the mustard oil in a pan and temper with cumin seeds and slit green chillies.
3. Add the cubed potato, salt and turmeric to the pan. Sauté and then cover the pan till potatoes are half done.
4. Add a spice paste  and a splash of water.
5. Fry the masala till the water evaporates and the chopped tomato. Fry till tomato is mushy.
6. Add water, bring to boil and put in the prawns. Cook till prawns are done and gravy is coating consistency. The potatoes will also be cooked through by then.
7. Serve garnished with chopped fresh coriander.